The Garden Party
The Garden Party
Thursday, October 12, 2017

Important: This event has already occurred.

View Next Date
7:00PM - 8:30PM
In our Garden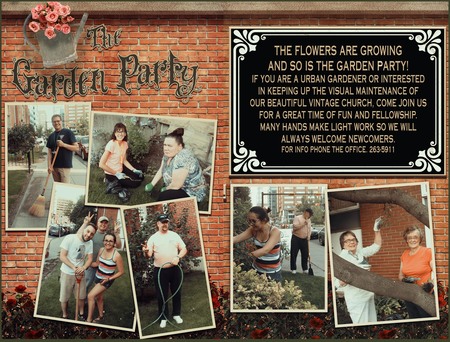 The flowers are growing and so is the garden party!
If you are an urban gardener or interested in keeping up the visual maintenance of our beautiful vintage church, come join us for a great time of fun and fellowship.
Many hands make light work so we will always welcome newcomers.
For info, phone the office 403-263-5911
Return to Events
---