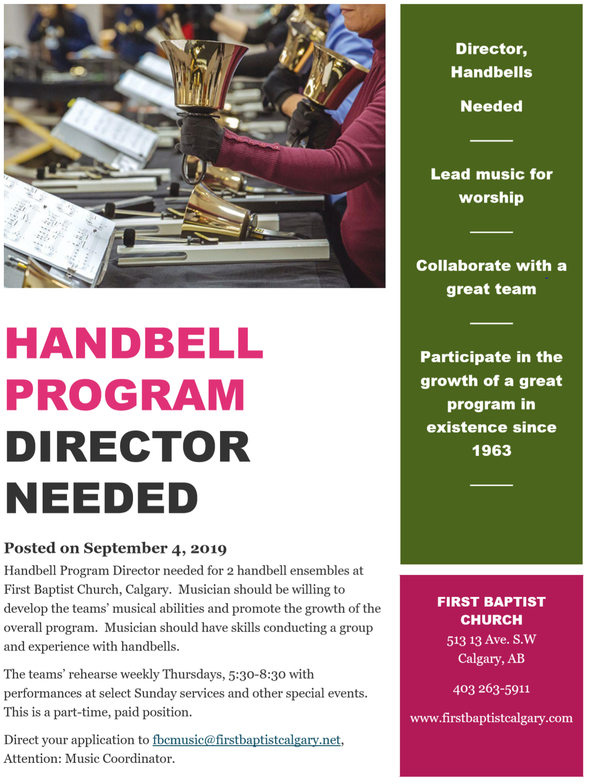 Handbell Choir Program Director Needed
- Lead music for worship
- Collabotate with a great team
- Participate in the growth of a great program in existence since 1963
Handbell Choir Program Director needed for 2 handbell ensembles at First Baptist Church, Calgary. Musician should be willing to develop the teams' musical abilities and promote the growth of the overall program. Musician should have skills conducting a group and experience with handbells.
The teams' rehearse weekly Thursdays, 5:30-8:30 with performances at select Sunday services and other special events.
This is a part-time, paid position.
Direct your application to [email protected]