Handbell Program Director Needed
Handbell Program Director Needed
May 1, 2018

Lisa Fernandes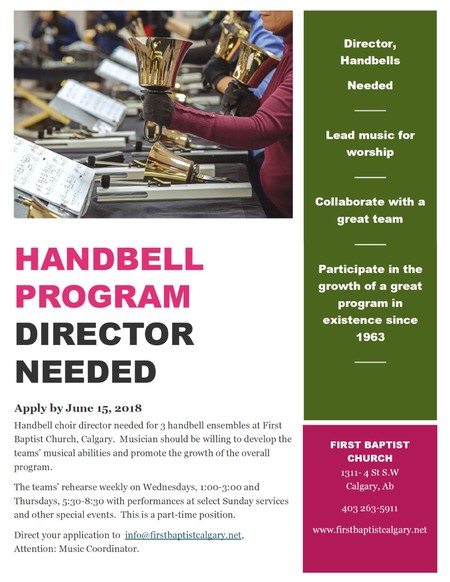 Handbell Program Director Needed
Apply by June 15, 2018
Handbell choir director needed for 3 handbell ensembles at First Baptist Church, Calgary.
Musician should be willing to develop the teams' musical abilities and promote the growth of the overall program. The teams' rehearse weekly on Wednesdays, 1:00-3:00 and Thursdays, 5:30-8:30 with performances at select Sunday services and other special events. This is a part-time position.
Direct your application to [email protected],
Attention: Music Coordinator.
Available Files to Download
To download, right-click the file and select "Save link as".
Ministry Acclamation Handbell Choir