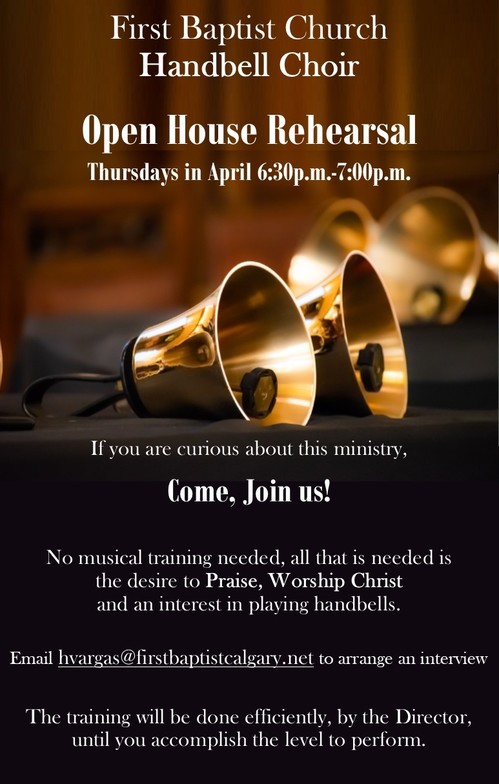 We extended the Open House rehearsal one more month!
The Acclamation Handbell Choir
is invitining everyone interested into joining our group to come with us during any
Thursday of April from 6:30p.m. to 7:00p.m.
We will talk about our ministry and it is a great first approachm and start experimenting playing handbells for the first time.
You need desire to Praise and Worship God in spirit and truth. And we are committed to trin every person to achieve a level of competency before playing publically. All the musica training will be done by the Director.
Come and join us to have the joy of Praise and Worship God in this wondeful musical experience!
For more information please contact Humberto at [email protected]tistcalgary.net