We Decided to Stay
Update from Bill and Janice during the Coronavirus Crisis March 27, 2020
We decided to stay. About a week ago we were notified that in 72 hours all international flights would cease. CBM gave us the option of coming "home" to Canada. It would basically have meant locking up and leaving. When the panic wore off, we decided to stay. At first staying meant cancelling all immediate events and staying home. Then church was cancelled and virtual meetings of all sorts began. Then two nights ago our President announced that the country was going into a State of Emergency. Now we can't leave our building at all, except for one morning a week, each. This morning was my morning. I went shopping. The line at the grocery store reached, not just around the corner of the building, but around the whole block.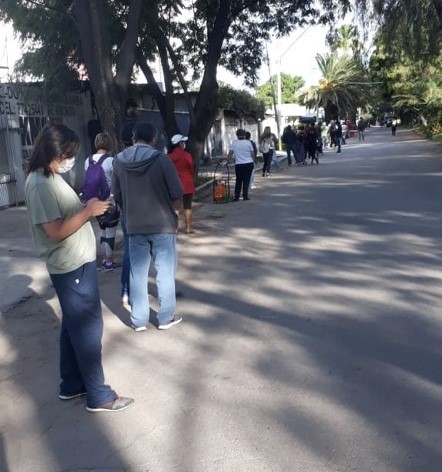 I also decided I would like to walk to the bank—far away. The morning we are allowed out depends on the last number on our ID card. I was asked to show my card five times.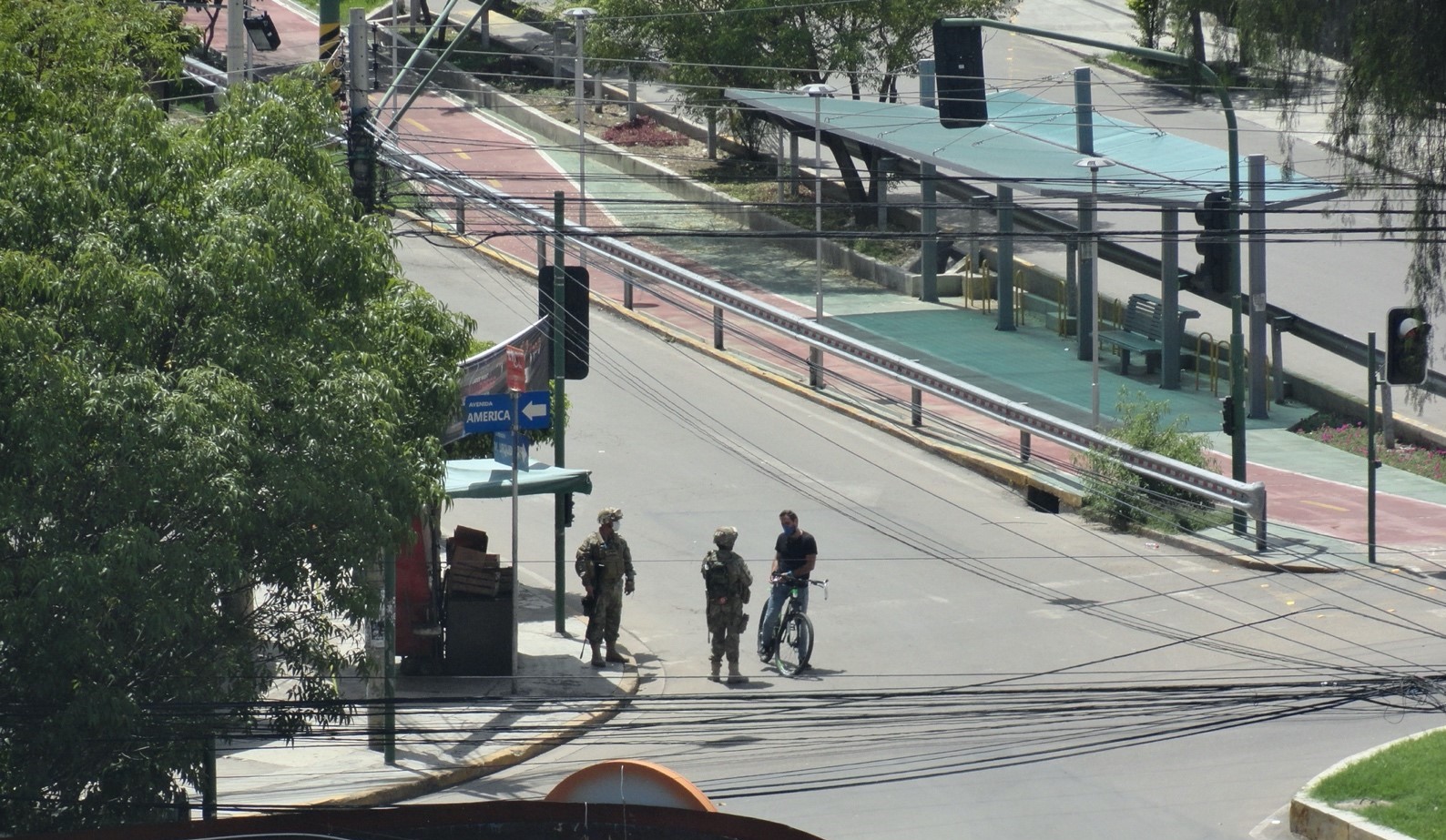 We're finding some things to do. I have some books that I've been meaning to read. I'm getting better at Zoom meetings, and people knowing I'm available are contacting me for meetings.

Interestingly, it's people from far away that I'm having increased contact with—our office in Canada, friends and family in Canada, old friends in Indonesia. We're all in the same boat, all over the world. Yesterday, I found myself watching "Dueño de Los Anillos" (Lord of the Rings) in Spanish, texting two former students in Indonesia, and texting with a former board member and friend from Moosomin, Saskatchewan, at the same time. We are all in the same boat—the same world crisis.
We have beautiful views out of all of our windows. For a while I could go up to the flat roof of our 11-story building and exercise, with a great view. Then they locked that up too. What's new? Getting used to privileges lost. Now I just go up and down the stairs. Anyway, out of one of our windows I see the "Cristo" monument. I don't worship it, but it reminds me of Matthew 11:28. Those wide-open arms say, "Come to me all who are weary and burdened and I will give you rest…"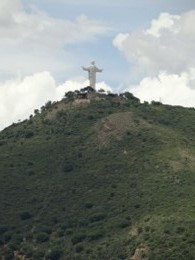 In all of it, I'm thankful for a Saviour to go to. I'm thankful for friends around the world who are coming out of the woodwork at very appropriate times. I'm thankful for technology that enables me to remain in contact with a lot of people. I'm thankful for shelves full of food. I'm thankful that Janice and I aren't at each other's throats after 10 days in the same apartment and the prospect of 18 more. I'm thankful for more than one room, knowing that many are stuck in one room, sometimes with abusive family members, and if they are under 18 or over 65, they are not allowed out at all. I'm thankful for a government that is taking the spread of this disease seriously, in spite of the inconvenience. I'm thankful for health so far. I'm thankful that family is staying healthy so far.
All things considered; things aren't so bad. I'm getting to do some writing I'd been meaning to do—on Christians in politics, and another article for one of our publications. I'm very aware of what there is to learn in this situation. I know God is present—just discerning how and when. I'm wondering how the world is changing, how God is changing the world, and how it will be different after this. So, there's an exciting spiritual element to all of this, personally, vocationally, currently, in the future, and that's exciting to watch.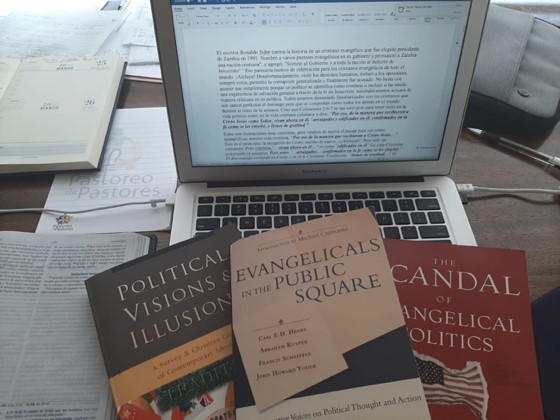 Thanks for staying with me in my ramblings. We're in this together. We're in for the ride from our apartment in Cochabamba, Bolivia. We'll see where it leads. God be with us. God is with us.
Blessed be the journey, Bill